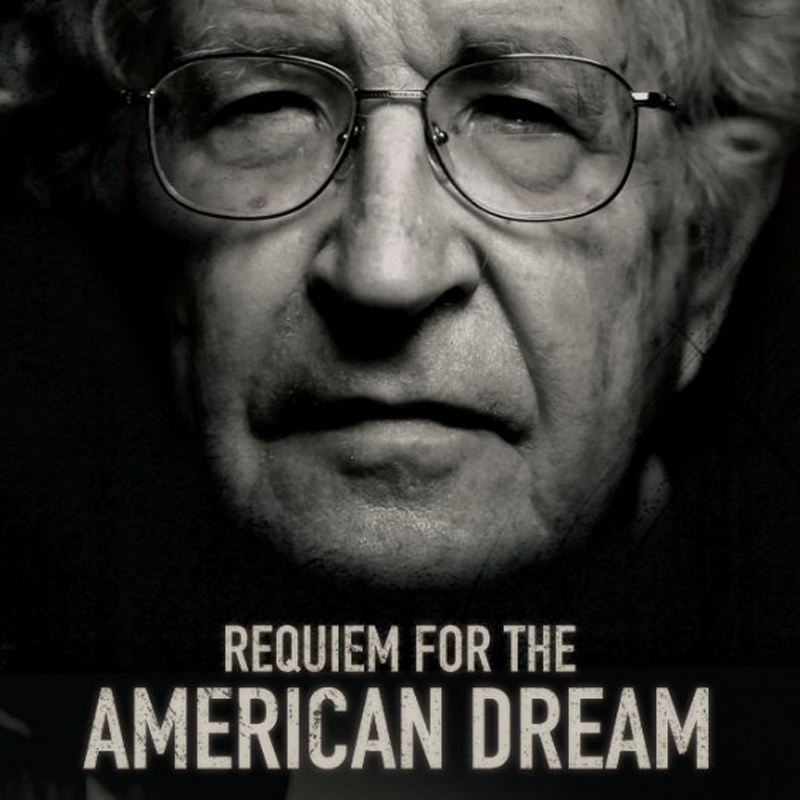 Renowned academic and author Noam Chomsky elucidates 10 principles of concentration of wealth and power that have led to unprecedented inequality and the hollowing out of the American middle class.
The New York Times about this documentary: "Requiem for the American Dream" is a timely 75-minute teach-in by Noam Chomsky, the M.I.T. linguistics professor who has been a leading leftist political analyst, critic and writer for six decades. Mr. Chomsky, already the subject of several documentaries, focuses here on an election-season theme: financial inequality in America and what he calls its corrosive effect on democracy. Assembling "10 Principles of Concentration of Wealth and Power," he lays out rules like "Run the Regulators," "Marginalize the Population" and "Manufacture Consent."
---
Not much reason to obscure the fact that much (very much) of the ideas that killthelogo expresses are based on the many (so many) books that Chomsky has written during his impressive career. So we were more than thrilled to finally see the master presenting some key concepts to the larger public. It's a struggle reading his books, but this just may close the gap for more people. A must see. Don't let the title fool you because the issues and strategies explained here are implemented on a global scale.